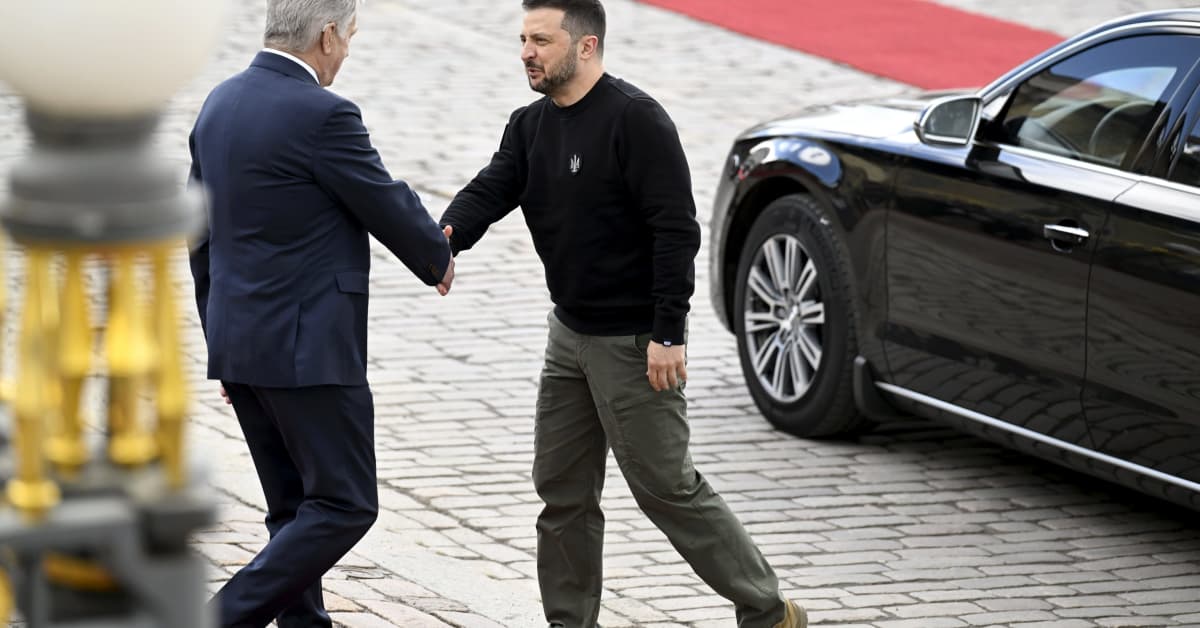 Ukrainian President, Volodymyr Zelensky, arrived in Helsinki on Wednesday for a meeting of Nordic Prime Ministers hosted by Finnish President, Sauli Niinistö. Since Russia's invasion of Ukraine in February 2022, Zelensky has made only a handful of trips abroad, including to the United States, Belgium, Poland, France, the United Kingdom, and now Finland.
The meeting in Helsinki was announced by the Office of the Finnish President last week, but Zelensky's attendance was kept under wraps for security reasons. In a press statement released on Wednesday, the Office of the President said the two leaders will discuss "Ukraine's defence struggle and Finland's support for Ukraine, bilateral relations between the two countries and the global geopolitical situation."
Zelensky also planned to attend the Nordic-Ukrainian Summit on Wednesday afternoon, which was set to be attended by the Prime Ministers of Sweden, Norway, Denmark, and Iceland, along with Finland's outgoing Prime Minister Sanna Marin and Foreign Minister Pekka Haavisto. Zelensky will also attend a working lunch with Marin, Haavisto, and Finland's Prime Minister-designate Petteri Orpo.
The Helsinki police had previously warned that motorists should expect traffic congestion around the center of the capital on Wednesday due to the summit of Nordic PMs. However, in a tweet sent shortly after official confirmation of Zelensky's arrival, the department said it was working to ensure security around the visit as well as that of the Nordic Prime Ministers.
According to foreign policy specialist Henri Vanhanen of the Finnish Institute of International Affairs (FIIA), Zelensky's visit is "significant." Zelensky has said repeatedly that Ukraine needs more weapons as the country prepares to launch a counter-attack against the Russian invasion. This meeting will offer him an opportunity to appeal directly to the leaders of each of the Nordic countries.
Vanhanen's FIIA colleague, Charly Salonius-Pasternak, wrote on Twitter that Zelensky's visit to Helsinki would be a "perfect moment" for the Nordic countries to provide Ukraine with fighter jets ahead of a planned late-spring counter-offensive.
In his press conference following his initial meeting with Niinistö, Zelensky said, "When we are strengthening our lines of defence, when we are restoring our borders, we are strengthening the borders of all our partners, including, of course, Finland."
Zelensky's visit to Finland is a clear indication of Ukraine's need for international support as it battles the ongoing Russian aggression. With Finland's strategic location next to Russia's old capital and the potential for the Nordic countries to provide military aid to Ukraine, this meeting could have significant implications for the ongoing conflict.