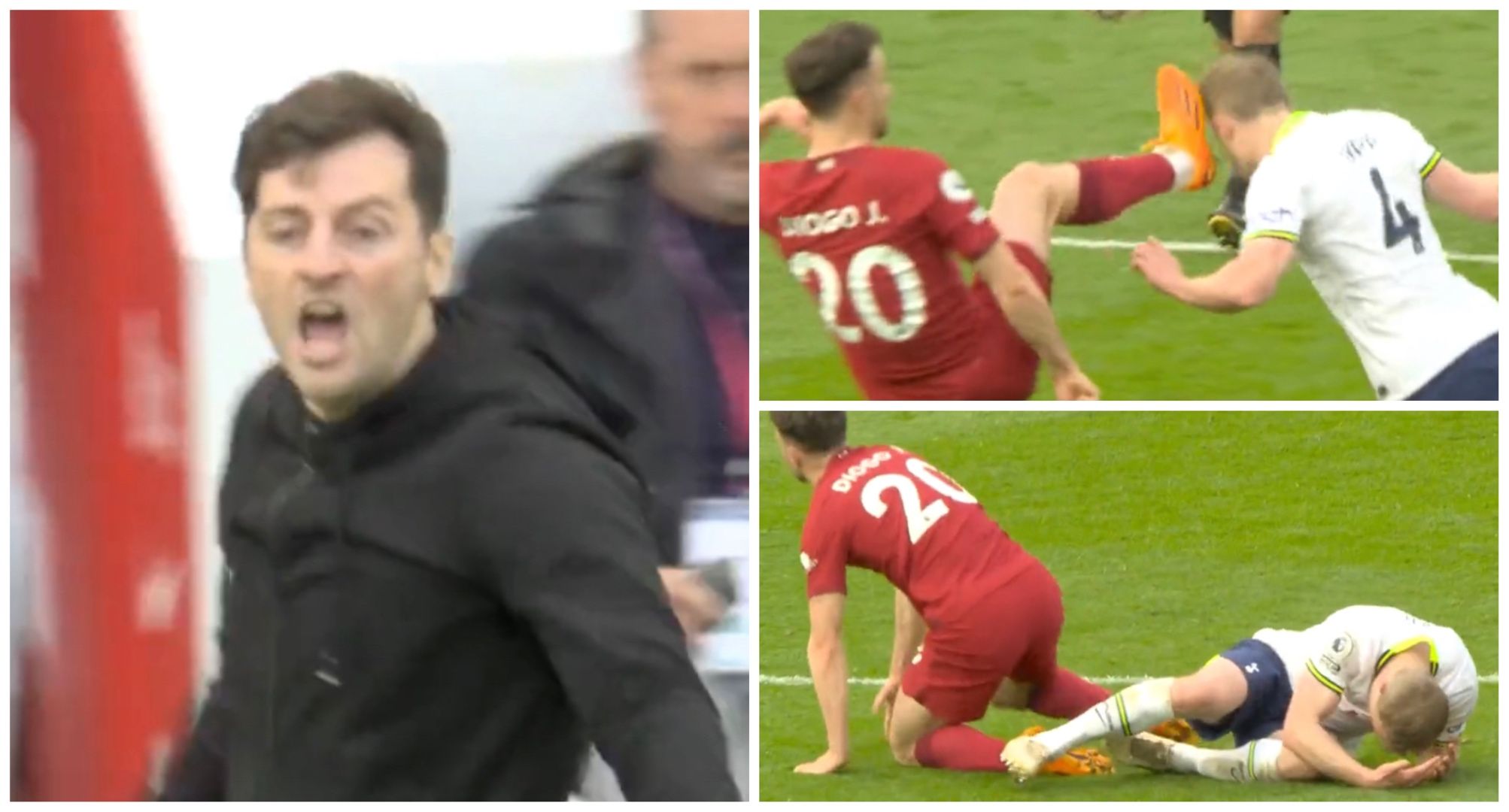 In what can only be described as a scintillating match, Liverpool and Tottenham faced off at Anfield in a game that had fans on the edge of their seats. Last weekend, Spurs were handed an embarrassing 6-1 defeat, resulting in supporters leaving early for the second consecutive week after going down 3-0 in the first 15 minutes of play.
Ryan Mason's side, determined not to repeat last week's dismal performance, rallied back with Harry Kane striking the first blow and Heung-min Son adding a second. Liverpool's defence, led by Jürgen Klopp, appeared to switch off, allowing the Spurs to catch up.
The game was headed for a draw until Richarlison salvaged proceedings with a goal towards the end. But, it wasn't over yet as Diogo Jota went up the other end and scored an immediate winner following the Brazilian's equaliser.
However, there was a controversial incident earlier in the game when Jota was involved in a collision with Spurs midfielder, Oliver Skipp. Skipp won the ball with a lunging header while Jota put his studs up, colliding with Skipp's head. It was an atrocious challenge that should have seen Jota sent off, according to many fans, and even Spurs' interim boss, Ryan Mason.
Mason, unfortunately, knows the dangers of head injuries all too well, having ended his playing career due to a severe head injury. When asked about the incident, he didn't mince his words, saying that he would like an explanation for what he believes to be one of the clearest red cards he's ever seen.
Many fans took to Twitter to express their disdain for the incident and echo Mason's sentiments. The game ended with Liverpool taking all three points and Spurs facing yet another disappointing result, but the talk of the game was undoubtedly Jota's controversial challenge.