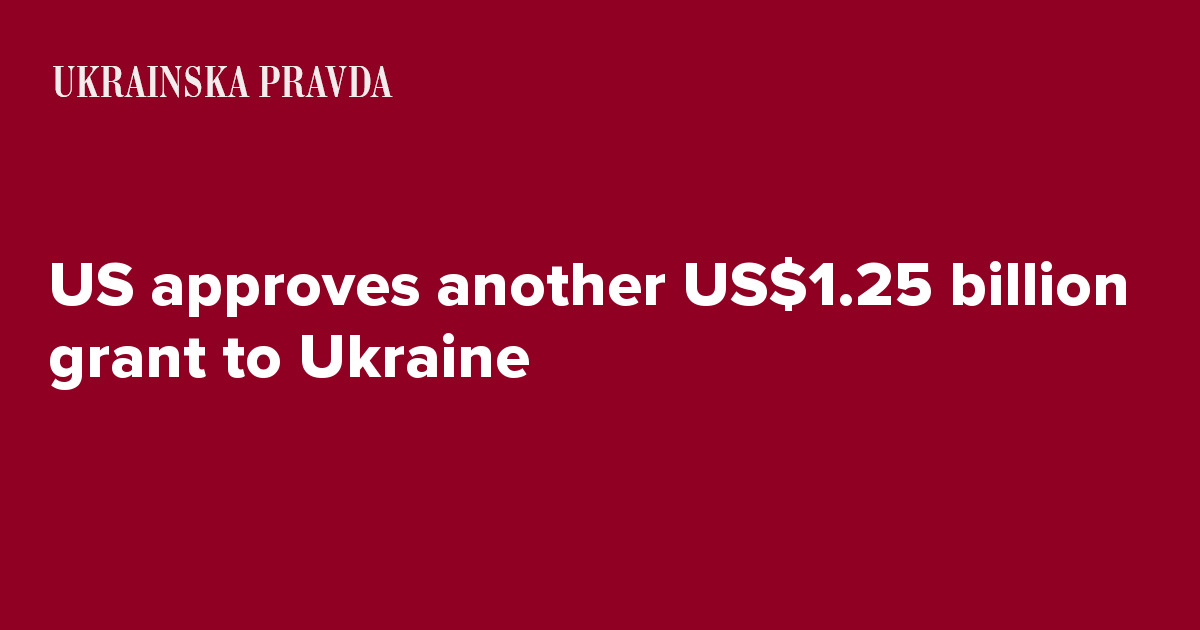 The United States of America has provided a grant of US$1.25 billion to Ukraine's State Budget, announced on Friday, April 28. The funding was provided through the World Bank's Trust Fund as part of the fourth additional round of financing for the Public Expenditures for Administrative Capacity Endurance (PEACE) in Ukraine.
The grant will be utilized to cover various expenses, including pension payments, payments to internally displaced persons, wages for healthcare workers, and State Emergency Service workers' wages. Since the start of Russia's full-scale invasion, Ukraine has received roughly US$16.7 billion in grants from the United States.
Finance Minister of Ukraine, Serhii Marchenko, expressed his appreciation while speaking about the partnership with the United States and the World Bank. He highlighted that the assistance in the form of grants does not increase the debt burden, and it contributes to the stabilisation of the financial system.
It is worth mentioning that the United States has been a long-standing ally of Ukraine during its fight against Russian aggression. The US government has been providing financial and military aid to Ukraine and has recently announced the deployment of two warships to the Black Sea.
This latest grant is a testament to the strong strategic partnership between the United States and Ukraine. It will undoubtedly provide much-needed relief to Ukraine's financial system, including the provision of basic necessities to those affected by the conflict.
In conclusion, this grant provides a ray of hope for Ukraine, highlighting that it has the support of its allies in these troubled and dangerous times.