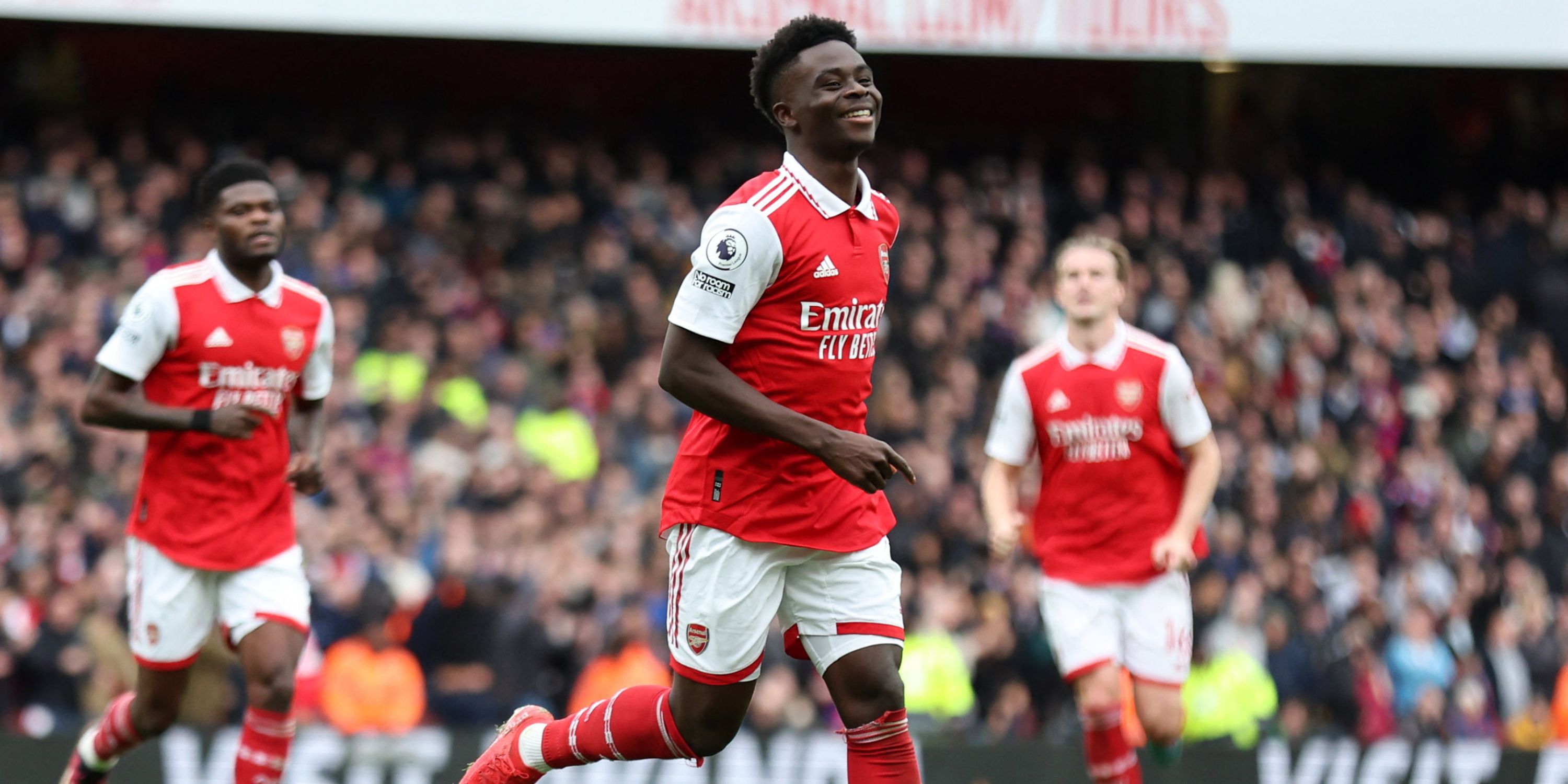 Could Bukayo Saka be leaving Arsenal in the summer? Recent reports suggest that Paris Saint-Germain are preparing a mind-blowing offer of over £106m for the winger. While the Gunners have no intention of letting the young star leave, such an offer may be hard to resist.
Saka has been an essential part of Arsenal's push for Premier League glory this season, with impressive attacking stats that include 13 goals and 11 assists in 33 league games. He is currently ranked as the team's third-best player in the league, a testament to his importance to the team.
While £106m is certainly an astronomical sum, it is difficult to imagine Arsenal finding a replacement of the same caliber for the London-born striker. The 21-year-old has already been hailed as exceptional by the media, and the vast potential he possesses means that he is only going to get better.
Furthermore, Saka's current contract with the club is set to expire in 2024, although a verbal agreement for extension until 2028 was said to have been agreed earlier this year. However, the new deal has yet to be confirmed.
Manchester City have previously been linked with a move for Saka, and they may pursue him if Arsenal are unable to agree new terms. With PSG also showing interest, the Gunners must act fast to secure their valuable asset.
Ultimately, it is up to Arsenal whether they will accept PSG's offer or not. But it would be a huge blow for the team and its fans to lose such a promising talent who has already established himself as one of the Premier League's top players.