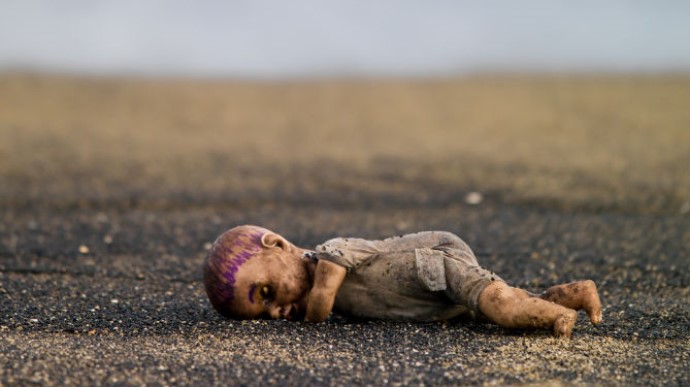 The Parliamentary Assembly of the Council of Europe (PACE) has made a historic move by recognising the deportation and forcible transfer of Ukrainian children to Russia as an act of genocide. This resolution, titled "Deportations and forcible transfers of Ukrainian children and other civilians to Russian Federation or to Ukrainian territories temporarily occupied: create conditions for their safe return, stop these crimes and punish the perpetrators," was adopted during the plenary session on Thursday in Strasbourg.
The resolution highlights that the illegal deportation of Ukrainians to Russia from the temporarily occupied territories of Donetsk and Luhansk oblasts began before the start of Russia's full-scale aggression against Ukraine. It started with the deportation of children from orphanages and disabled children. The PACE called upon the International Criminal Court (ICC) to consider the possibility of criminal responsibility for this crime.
"The Assembly underscores that the forcible transfer of children from one group to another group, with the intention to destroy, totally or in part, a national, ethnic, racial or religious group is considered as a crime of genocide under Article 2 paragraph (e) of the 1948 Genocide Convention, which matches with the documented evidence of deportation and forcible transfer of Ukrainian children to the Russian Federation or territories temporarily under Russian occupation," the resolution states.
Furthermore, the resolution supports the need for thorough recording, gathering and assessment of evidence of the crime of genocide, as provided by both the Rome Statute and the Genocide Convention. The Assembly supports the investigation and prosecution of the State policy of forcible transfers and deportation of Ukrainian children by the Russian Federation, and Ukraine's potential actions before the International Criminal Court and the International Court of Justice.
The upper chamber of the French Parliament, the Senate of France, has also called upon the institutions and member states of the EU to collect evidence of the forcible displacement of Ukrainian children to Russia and impose sanctions against the Russian officials responsible for these crimes.
This resolution by PACE is a significant step towards achieving justice for the victims of this gross violation of human rights. It is essential that the world acknowledges such atrocities and holds the perpetrators accountable for their actions. The Ukrainian children who were forcibly transferred and deported to Russia deserve justice, and it is our responsibility to ensure that they receive it.