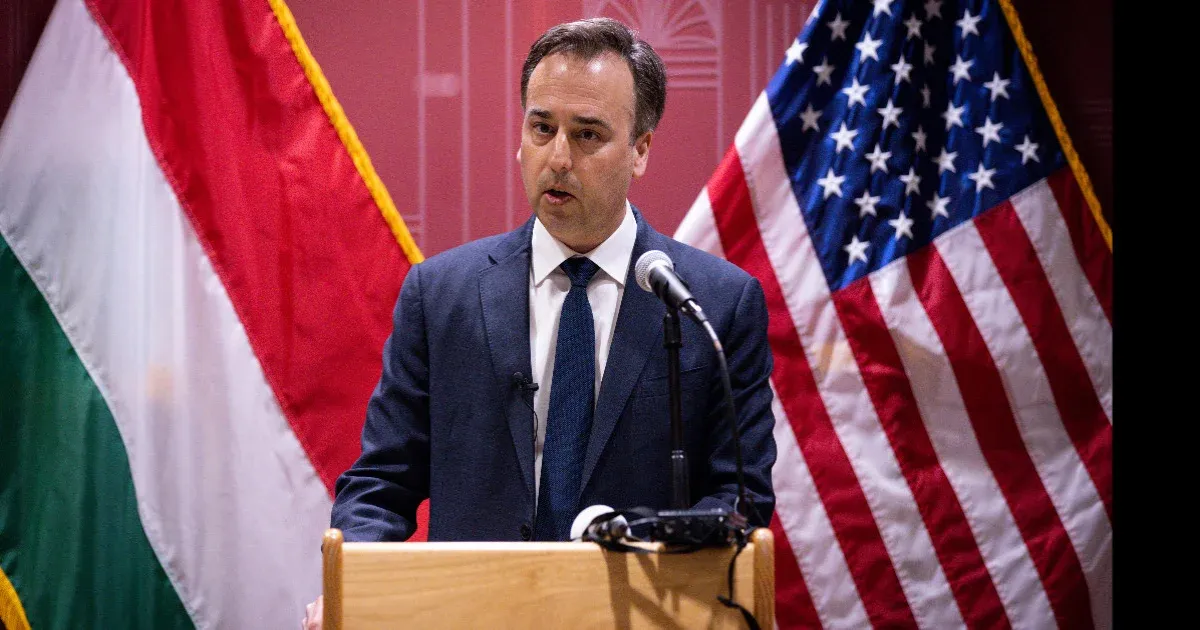 The US Ambassador to Budapest, David Pressman, did not mince words at a panel discussion on Hungarian-Ukrainian relations held at the US Embassy in Budapest on Wednesday. Pressman criticized politicians who advocate for appeasement masquerading as peace, calling for a ceasefire when Ukraine is almost 20 percent occupied by a foreign invading army. He stressed that if Putin stops fighting, the war ends and reiterated the United States' support for Ukraine.
Pressman also addressed concerns from senior Hungarian officials about the treatment of Hungarians in Ukraine, which he said the United States takes seriously and is prepared to work with Hungary to address. However, he expressed his disappointment with Hungary's policy of standing alone in an effort to block high-level meetings of the NATO-Ukraine Commission, calling it "untenable" and "no longer acceptable".
The US Ambassador's relationship with the Hungarian government has been stormy from the start, with Pressman stating at his Senate hearing that "democracy is declining in Hungary and Russian influence over the Hungarian government must be confronted", as well as citing Chinese influence as a worrying trend. Pressman – and through him the White House – has repeatedly made clear that the Hungarian government's duplicitous attitude to the Russian aggression is unacceptable.
Pressman's remarks are a clear indication of the United States' stance on the Russian-Ukrainian conflict and its support for Ukraine. While the Hungarian government may not agree with this position, it is important for countries to stand up for their values and principles, even if it means going against their allies or partners. The international community must work together to promote peace and stability in the region, and not let political expediency or self-interest cloud their judgment.