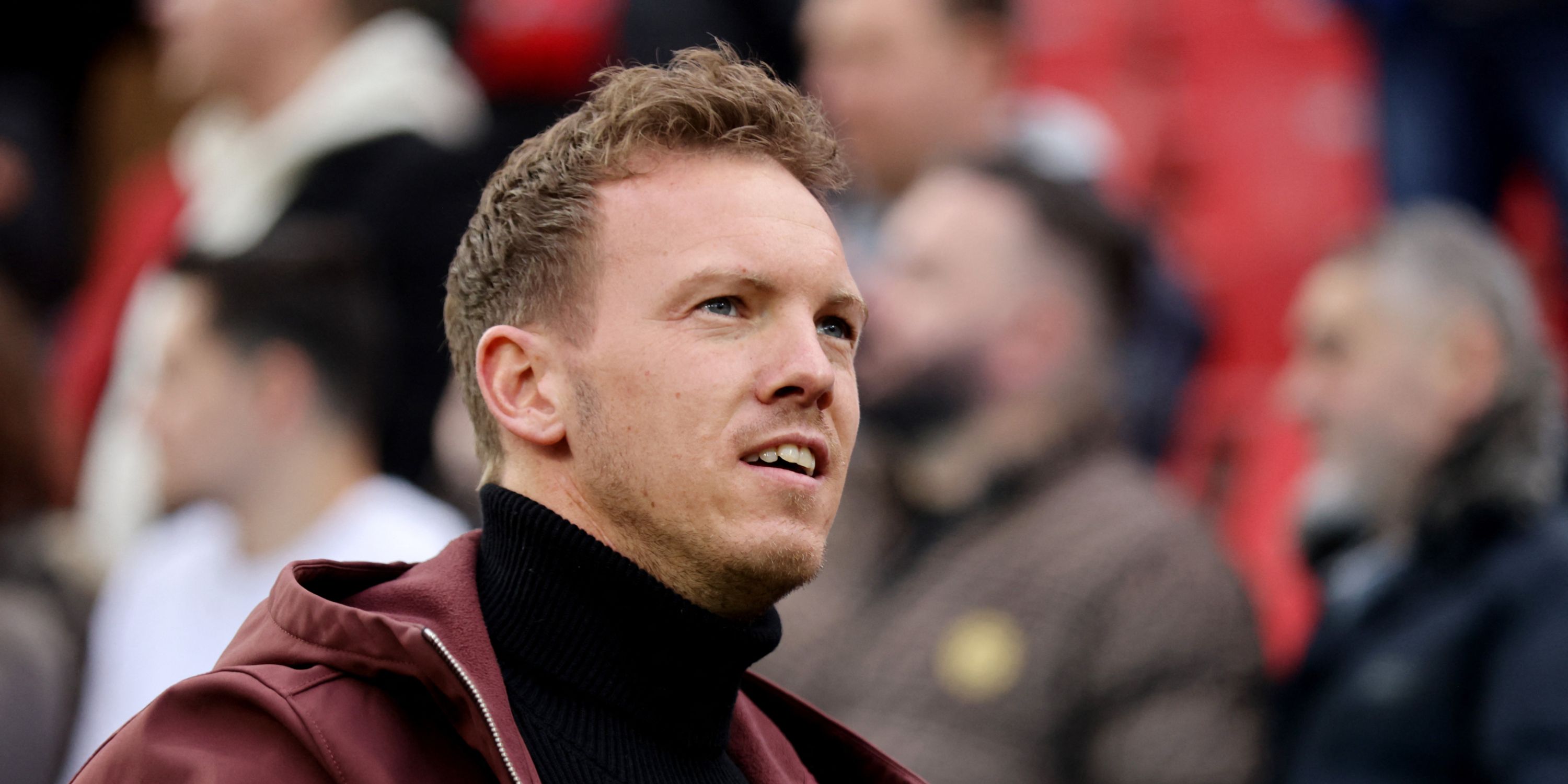 Tottenham Hotspur are eyeing up former Bayern Munich manager Julian Nagelsmann as a potential replacement for Antonio Conte, and reports suggest that the German coach may be more open to the idea of taking on the job than previously thought. Spurs are in desperate need of a strong leader to steer them back on track after a string of disappointing results, including a recent 6-1 defeat to Newcastle.
Nagelsmann, who won the Bundesliga title with Bayern last year and reached the Champions League quarter-finals, was shockingly dismissed by the German giants earlier this season. Tottenham's pursuit of the 35-year-old is reportedly one of several options being considered, with ex-Barcelona boss Luis Enrique, Feyenoord's Arne Slot, Burnley manager Vincent Kompany and even Ange Postecoglou of Celtic also in the running.
However, Nagelsmann would undoubtedly be a big-name appointment for Spurs, and according to talkSPORT journalist Alex Crook, there are signs that the coach may be warming to the idea of taking on the job. Crook reported that "a couple of weeks ago, when Chelsea were interested, it looked like he wasn't necessarily too keen on taking the Tottenham job. From what I'm hearing, Nagelsmann is softening on that stance, and maybe Nagelsmann is more interested than he was previously about taking over at Spurs. Daniel Levy, I think, would love to bring in a coach of his calibre. Certainly, that's a situation to keep an eye on."
If Spurs were to secure the services of Nagelsmann, it would undoubtedly be a major coup for the London club. The German coach is widely regarded as one of the most exciting young managerial talents in Europe, with Manchester City boss Pep Guardiola praising him as far back as 2018. "I'm really, really impressed [with Nagelsmann]. Taking over Hoffenheim in such a bad situation so young. He will have a lot of success in his career. He's already at a good team in a top competition. It's the first time we meet, but hopefully it won't be the last," said Guardiola at the time.
With the likes of Mauricio Pochettino and Conte having enjoyed successful spells at Tottenham in recent years, Nagelsmann would certainly have big shoes to fill. However, his impressive track record and innovative approach to coaching suggest that he could be just the leader that the struggling club needs. Spurs fans will be eagerly waiting for news on whether their club can secure one of the continent's most sought-after coaches.