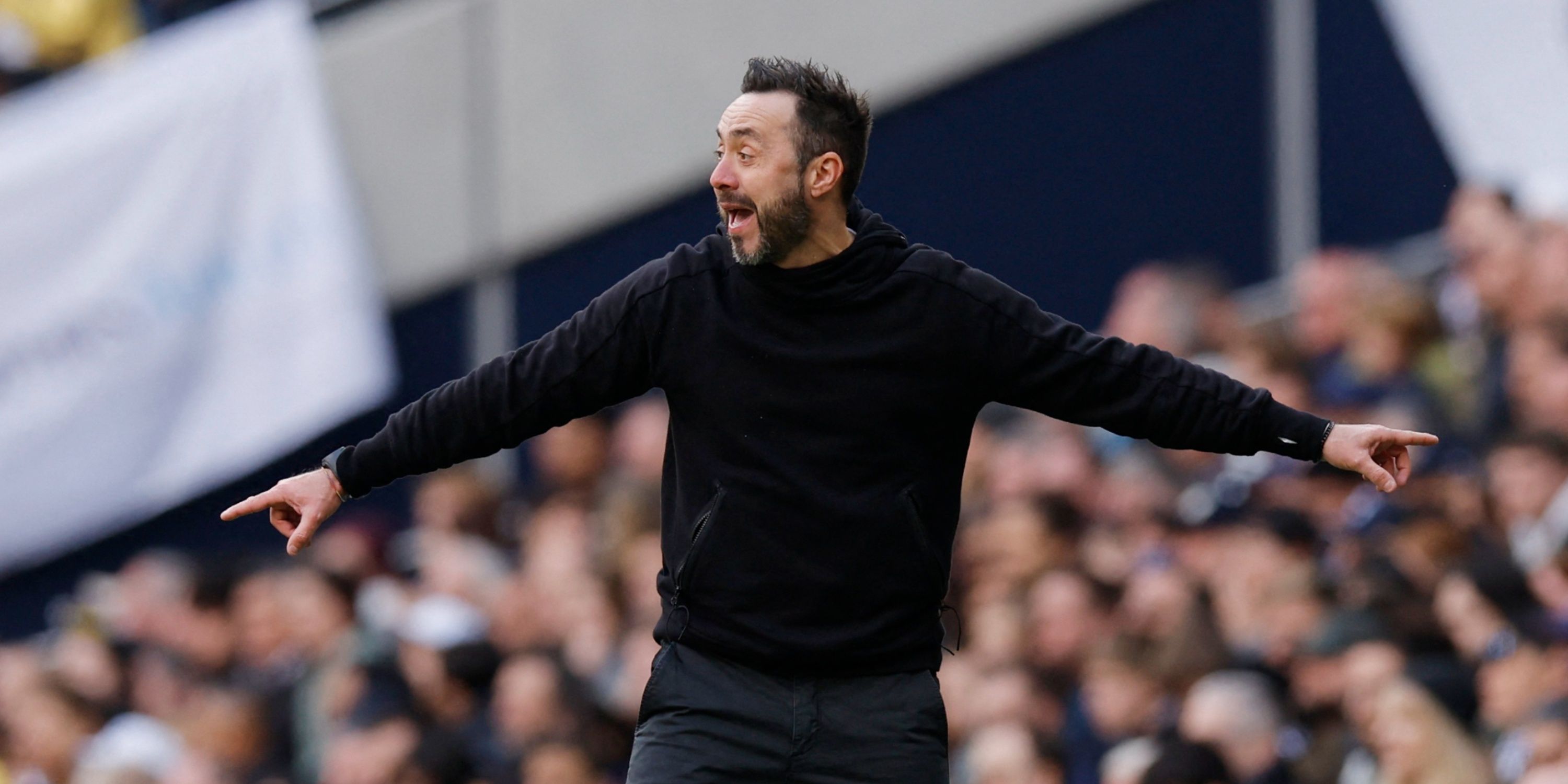 Tottenham Hotspur's dismal performance on Sunday has highlighted their desperate need for a new manager. Cristian Stellini's decision to deploy a starting back four proved disastrous, with five goals being scored against Hugo Lloris within the first 23 minutes. Although Spurs have been coached by both Antonio Conte and Jose Mourinho within the last three years, defensive solidity still seems to escape the team.
With just six points and having played a game more than Newcastle United, who were responsible for Sunday's massacre, it is clear that Spurs need to address their issues at the back. Only five teams in the league have shipped more goals than Tottenham's 51, which is among the worst in the division. The club's chairman, Daniel Levy, needs to find a new boss who can add some defensive stability while retaining the team's offensive threat.
One potential candidate is Roberto De Zerbi. The 43-year-old Italian has managed to take Brighton and Hove Albion to new heights while maintaining an unflinching backline that has conceded just 37 goals this season. Employing a fluid 4-2-3-1 formation, De Zerbi would need time to rebuild the squad, but his success with Brighton shows that his philosophy could translate to a club like Tottenham.
De Zerbi has been described as a "football genius" by former player Andrea Orlandi, who also compared his style to that of Pep Guardiola. Despite the need for time and resources, De Zerbi's tried-and-tested philosophy could be the solution to Tottenham's defensive woes.
In conclusion, finding a manager who can address Tottenham's defensive issues without sacrificing their offensive prowess is vital if they hope to compete for a top-four finish. Considering De Zerbi's track record and style, he could be the right man for the job.