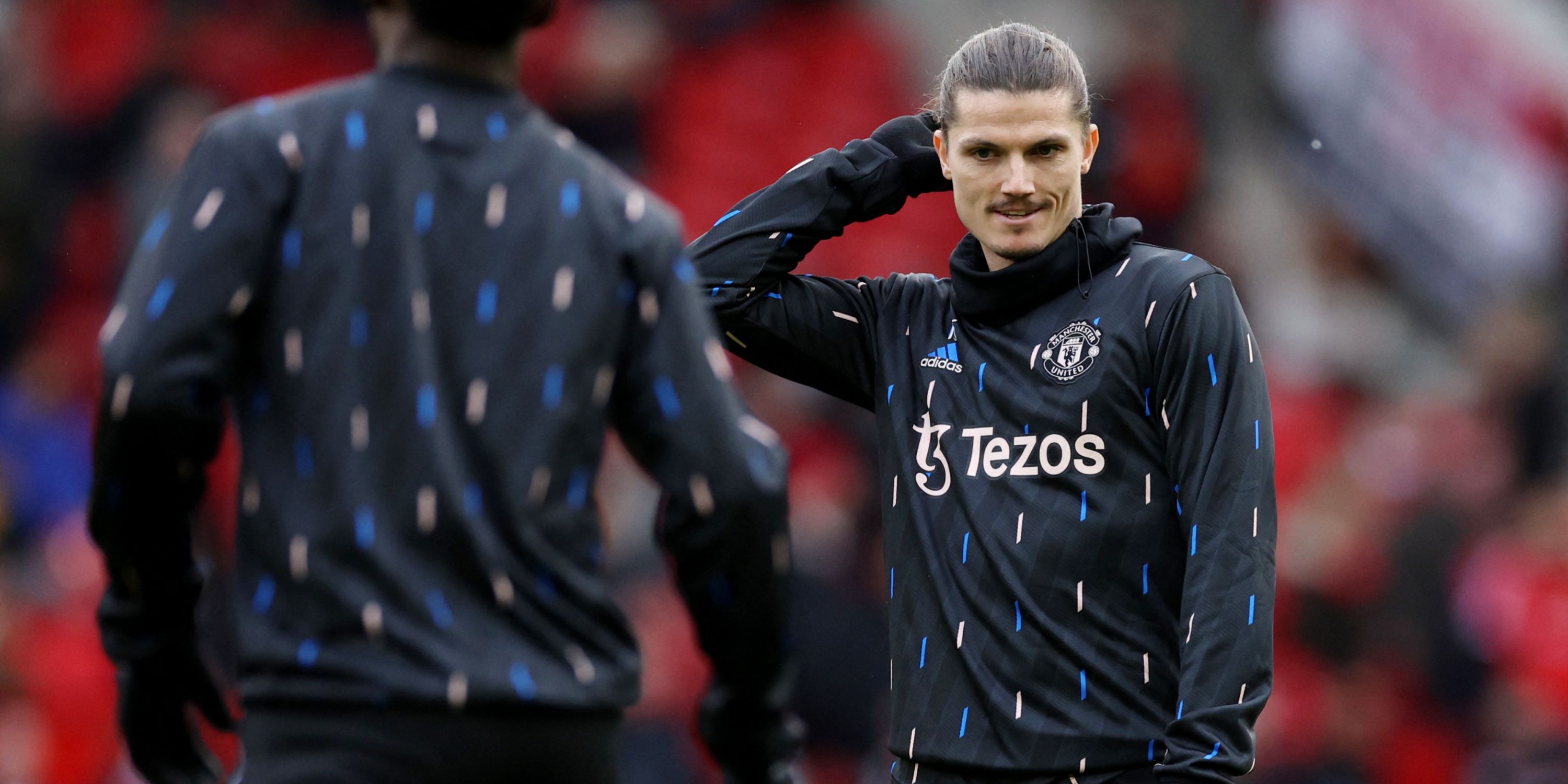 Manchester United fans have been eagerly anticipating news on the future of loanee Marcel Sabitzer. The Austrian midfielder, brought in on loan from Bayern Munich in January by Erik ten Hag, has shown glimpses of his talent but has also been criticized by some pundits for his inconsistency.
In a recent interview with Football Insider, former Aston Villa striker and current pundit Gabby Agbonlahor gave his thoughts on Sabitzer's future at Old Trafford. Agbonlahor was critical of the 27-year-old's performance in the recent Europa League quarter-final against Sevilla, stating that he believes United should be looking for better backup options in midfield.
"He has been poor as well – and against Sevilla on Thursday was one of those games," said Agbonlahor. "They can't be signing players like him, for me. They need to build a stronger bench. Sabitzer is a second-string player, but they need to go for better backups."
This sentiment may be shared by some United fans who have seen their team fall short in the title race this season. Agbonlahor compared United's bench to their cross-town rivals, Manchester City, who have the likes of Riyad Mahrez and Bernardo Silva waiting in the wings.
However, it remains to be seen whether United will take Agbonlahor's advice and look elsewhere for midfield reinforcements. Reports suggest that Sabitzer wants to sign permanently for the Red Devils, and ten Hag is keen to bring him on board.
The sticking point may be the price tag, with Bayern Munich reportedly asking for £25m to make the deal permanent. It's a hefty fee for a player who has yet to establish himself as a regular starter for United. Sabitzer's recent display against Sevilla may not have helped his cause, but he still has time to prove himself before the end of the season. Whether United will take the plunge and pay the asking price remains to be seen.