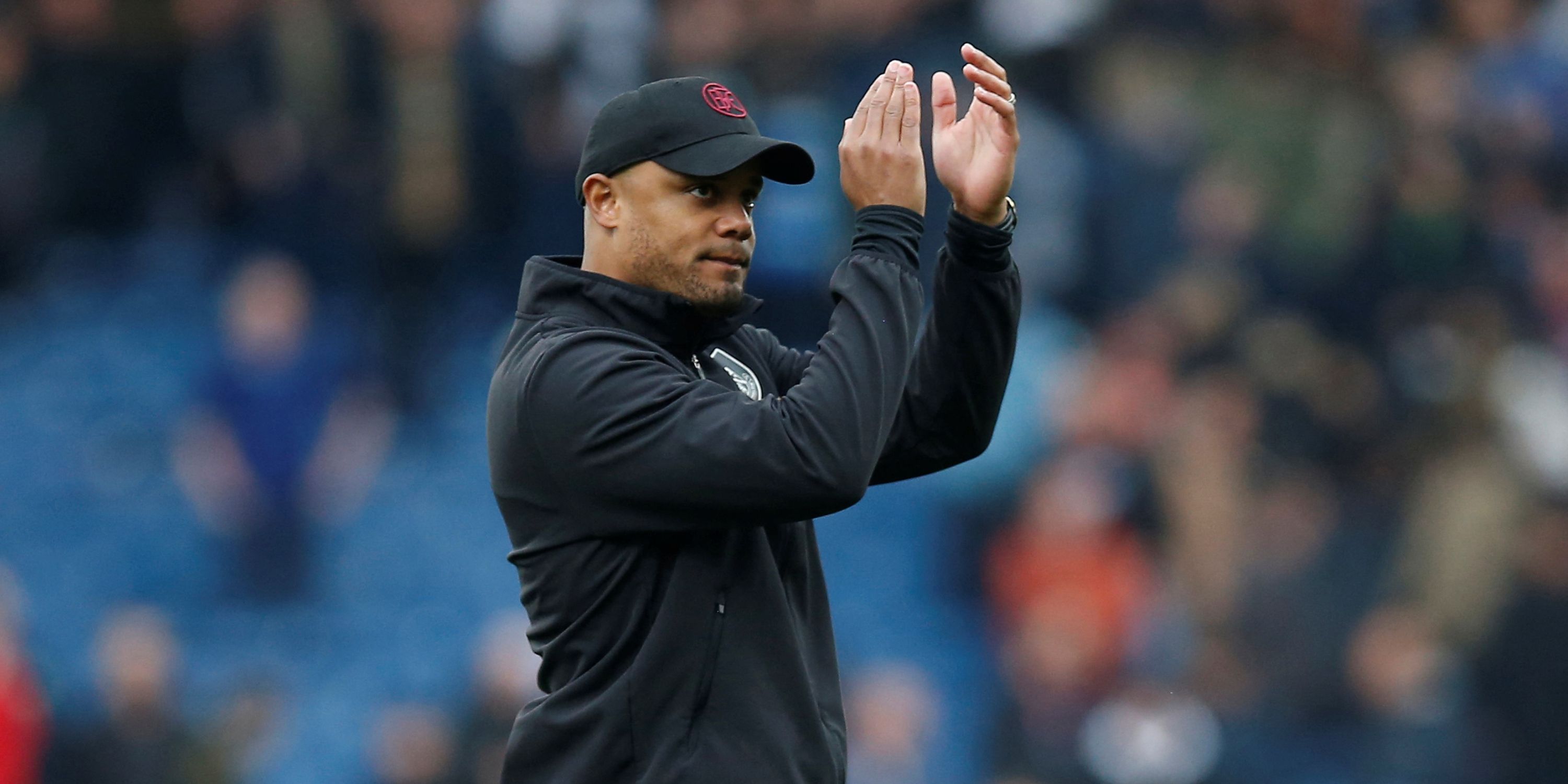 Tottenham Hotspur are on the hunt for a new manager after Antonio Conte's departure and it's clear that they need to get it right with their next appointment. The Premier League outfit are currently in a state of disarray and if the wrong person comes in as their new head coach, things could turn very toxic next season. Journalist Alasdair Gold has suggested an interesting name for the job: Vincent Kompany.
Kompany has built a reputation as one of the most promising managers in England right now, having achieved promotion to the Premier League with Burnley this season. The Sun has even named him a "leading contender" for the Spurs job. However, the Belgian is still fairly inexperienced, having taken charge of just 51 matches in England, and therefore, his appointment would be a big risk.
Nevertheless, Gold likes the idea of Spurs taking a big gamble and hiring Kompany. He stated: "Although very much I think he's probably one of the biggest gambles out there in that regard." It's worth noting that Kompany is also on Chelsea's shortlist, which is certainly a glowing endorsement of his abilities. However, with Todd Boehly calling the shots in West London, interest from the Blues may not mean as much these days.
In an ideal world, Spurs could wait to see how Kompany gets on as a Premier League manager next season with Burnley. However, they cannot wait around for a year without hiring their own new head coach. If they do make a move for Kompany, it will be a bit of a leap of faith. But as the saying goes, sometimes you need to take risks to achieve great things. It remains to be seen who exactly Daniel Levy and co will try and bring to Spurs, but maybe Kompany will be a success story in North London.