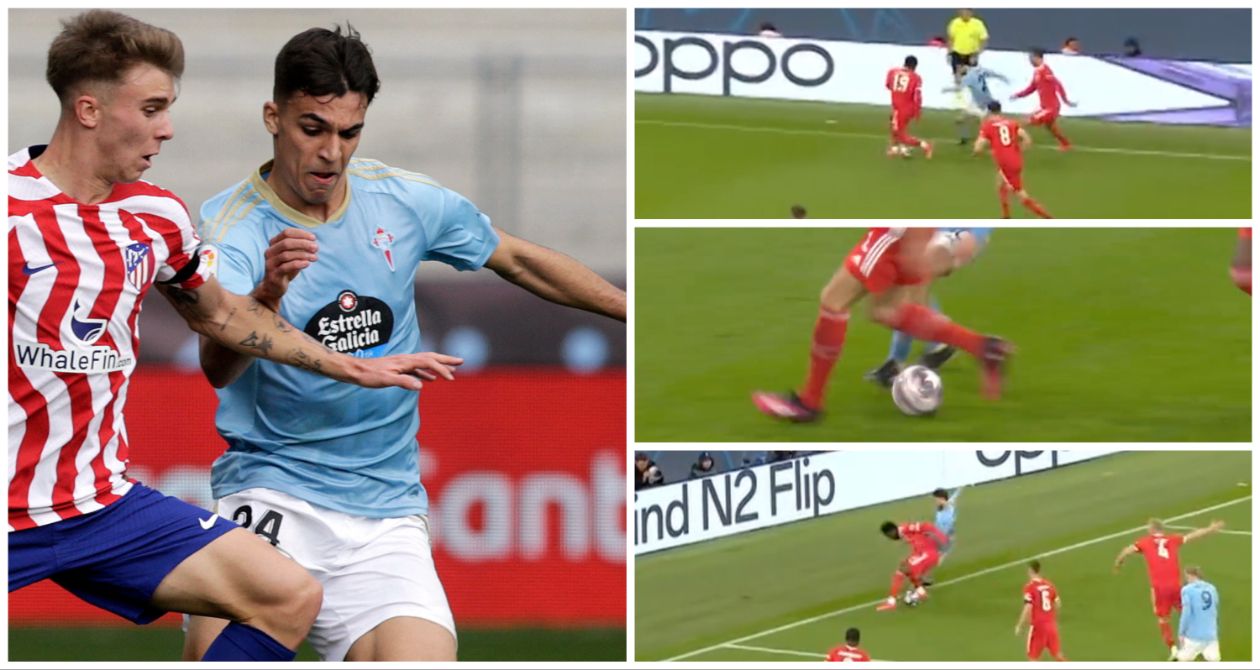 Arsenal's recent loss of form may have seen Manchester City take control of the title race, but it's important to remember just how impressive the Gunners have been this season. Mikel Arteta should be proud of what his team has achieved, but they'll need further reinforcements if they are to compete with City in the coming seasons.
One potential target is Gabri Veiga, a young Spanish midfielder who has been linked with the club for some time. With a reported release clause of £35m, Edu could be serious about bolstering Arteta's squad.
Veiga enjoyed a breakout season for Celta Vigo, scoring nine and assisting four from central midfield. He pairs technical proficiency with a tireless work rate, and records 1.4 tackles per game. There are shades of Bernardo Silva in Veiga's game, particularly when it comes to his unparalleled ability on the ball.
Both Silva and Veiga are unstoppable when driving forward, finding ways to nutmeg opponents who give them no opening. Veiga ranks in the top 10% of midfielders across Europe for successful take-ons and progressive carries, making him a dangerous asset.
Bringing in a player like Veiga could go some way towards bridging the gap with the reigning champions. It's important for Arsenal to invest in young talent now, before they inevitably become unattainable world-class assets. If Edu is serious about achieving success in the coming seasons, a move for Veiga would be a step in the right direction.