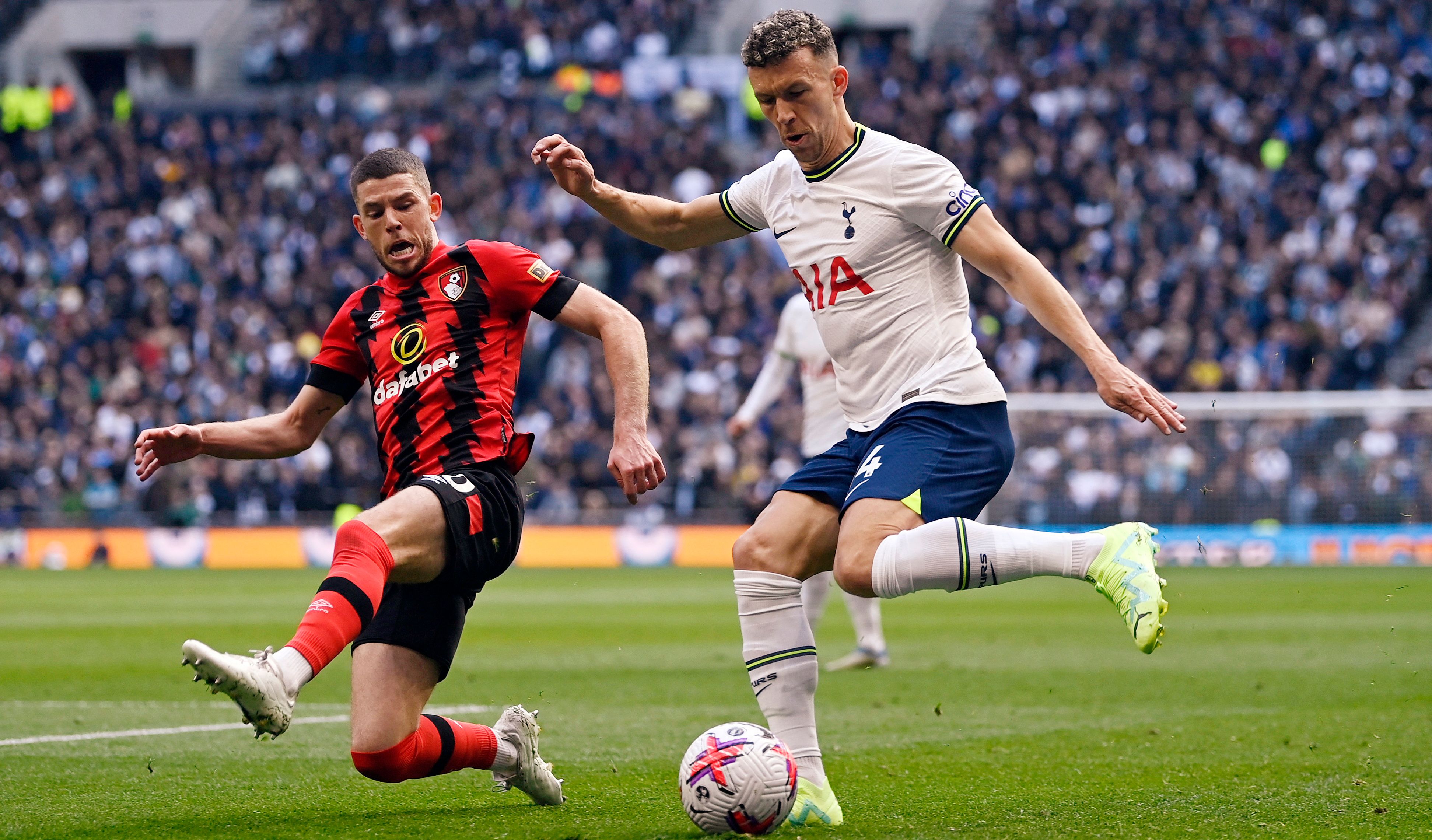 Tottenham Hotspur's Ivan Perisic is facing a tough time ahead of their Premier League clash against Newcastle United. The Croatian winger's performances have been lacklustre since his free transfer from Inter Milan in the summer, with Perisic struggling to make an impact on the pitch. While he leads the squad in assists this season, nearly half of these came in Tottenham's opening seven fixtures.
Perisic, who won Serie A under Antonio Conte in 2020/21, has been a shadow of his former self while playing in the left wing-back role or further forward. His slow pace has made him an easy target for trickier and speedier wingers in the English top-flight, and he's often not able to keep up with his opponents.
Despite his ability to deliver a wonderful dead-ball delivery, it's not enough to cover up his faults elsewhere. With seven other players offering more tackles per game than him, it's clear that Perisic needs to step up his game.
Football writer Andrew Gaffney has touted him as "one of the worst" signings in the last three or four years, claiming him to be "so, so bad". The Athletic's James Maw has also suggested that he has been a "massive waste of money" despite being a free transfer.
Ahead of their clash against Newcastle, Tottenham manager Cristian Stellini needs to make some tough decisions in terms of team selection. With Ben Davies potentially returning from injury, it's likely that Perisic will be benched for this encounter. This could be a wise move from Stellini since Allan Saint-Maximin is likely to take advantage of Perisic's ageing veteran status during the match.
In any case, Stellini must be ruthless in his pre-game decision-making and look to axe the Croatian from his starting XI this afternoon. Tottenham's Premier League season is hanging in the balance, and they need to secure a win against Newcastle if they are to have any hope of finishing in the top four.