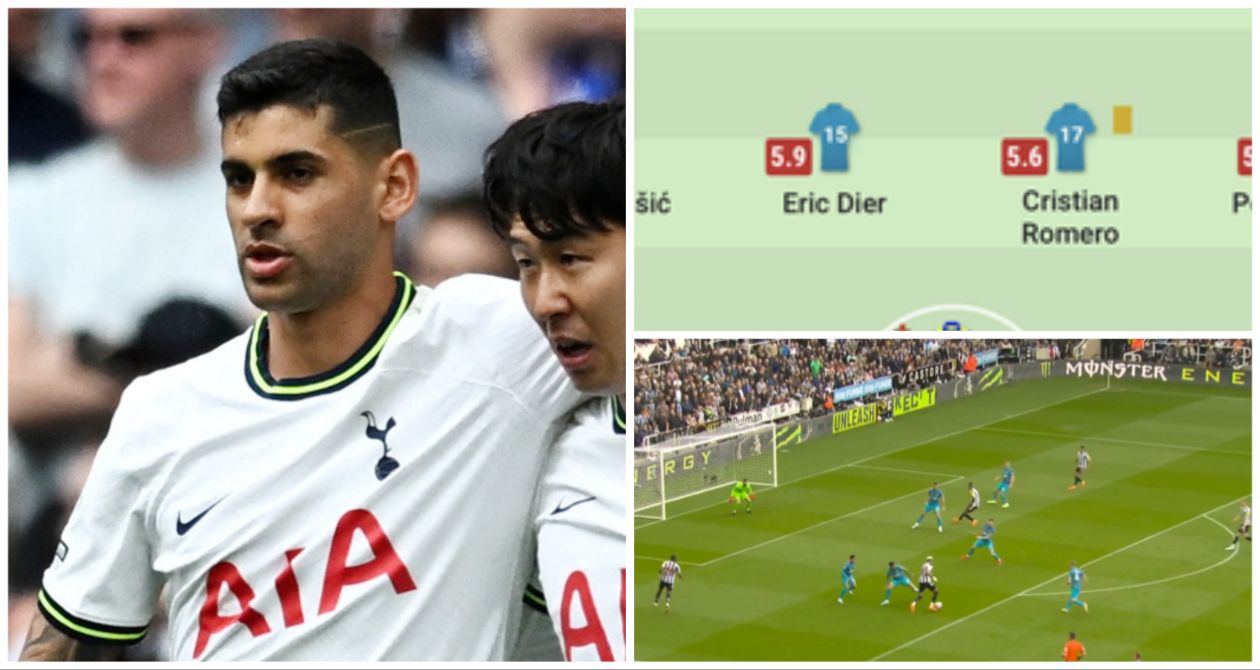 Tottenham Hotspur were left licking their wounds on Sunday afternoon following a catastrophic 6-1 defeat to Newcastle United. The result saw their top-four ambitions shattered into a million pieces and marked another low point in what has been a disappointing season to say the least.
A new system under the guidance of interim boss Cristian Stellini did more harm than good as the Lilywhites put in a shambolic display. Of particular concern was the performance of centre-back Cristian Romero, who struggled immensely in the new four-back system.
Having played a three-back all season, it was clear that the Argentine could not adapt to the system at such short notice and was severely punished as Eddie Howe's men stuck five goals past the trio by the 21st minute. Romero won only one of his five duels, was dribbled past three times, and recorded one error leading to a shot.
Furthermore, within eight minutes of coming on, Romero was booked for scything down Callum Wilson, who had earlier scored Newcastle's sixth and final goal. Critics have been quick to jump on his performance, with BBC contributor Oli Prince-Bates dubbing Romero as "the most overrated player" in the Premier League.
In addition to Romero's struggles, the rest of the Spurs backline was also exposed and not equipped to be deploying a four-at-the-back system. Hugo Lloris, who was subbed off at half-time with an injury, is likely to be scapegoated given his persistent errors. However, Romero, with his World Cup-winning pedigree, should have done far better as arguably the Lilywhites' best centre-back.
All in all, it was a catastrophic afternoon for Spurs and it remains to be seen how they will respond to this latest setback. As for Romero, he will need to dust himself down and work harder to adapt to new systems if he is to live up to his reputation as a top-class defender.