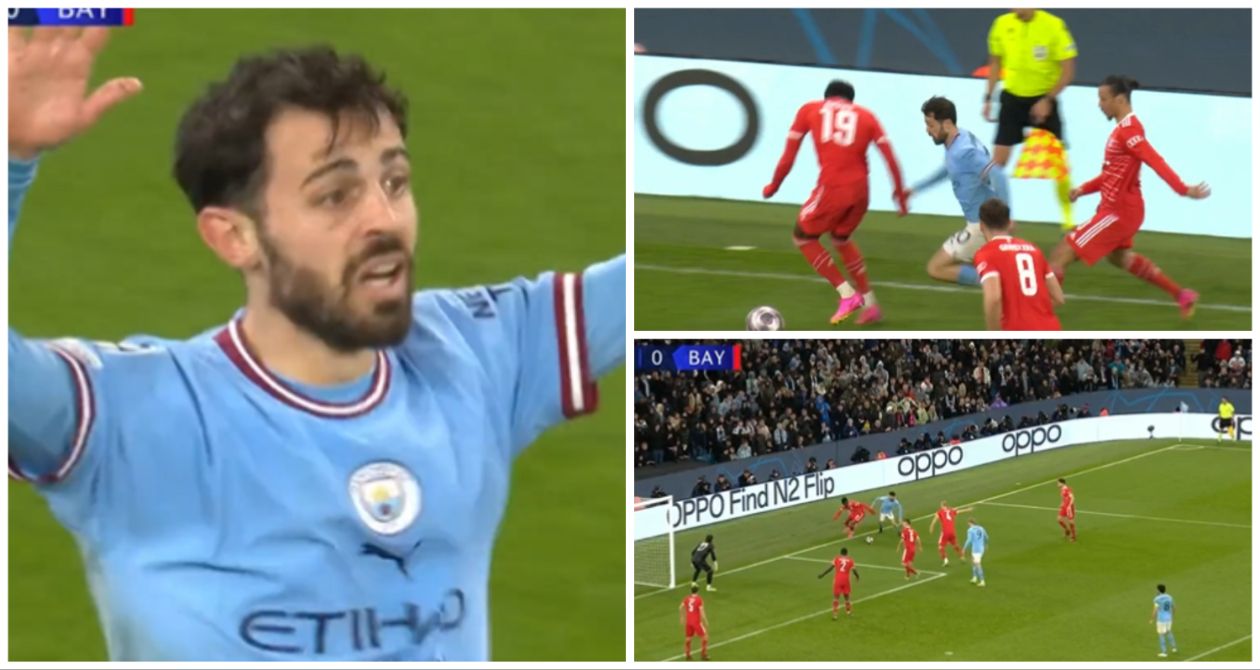 [ad_1]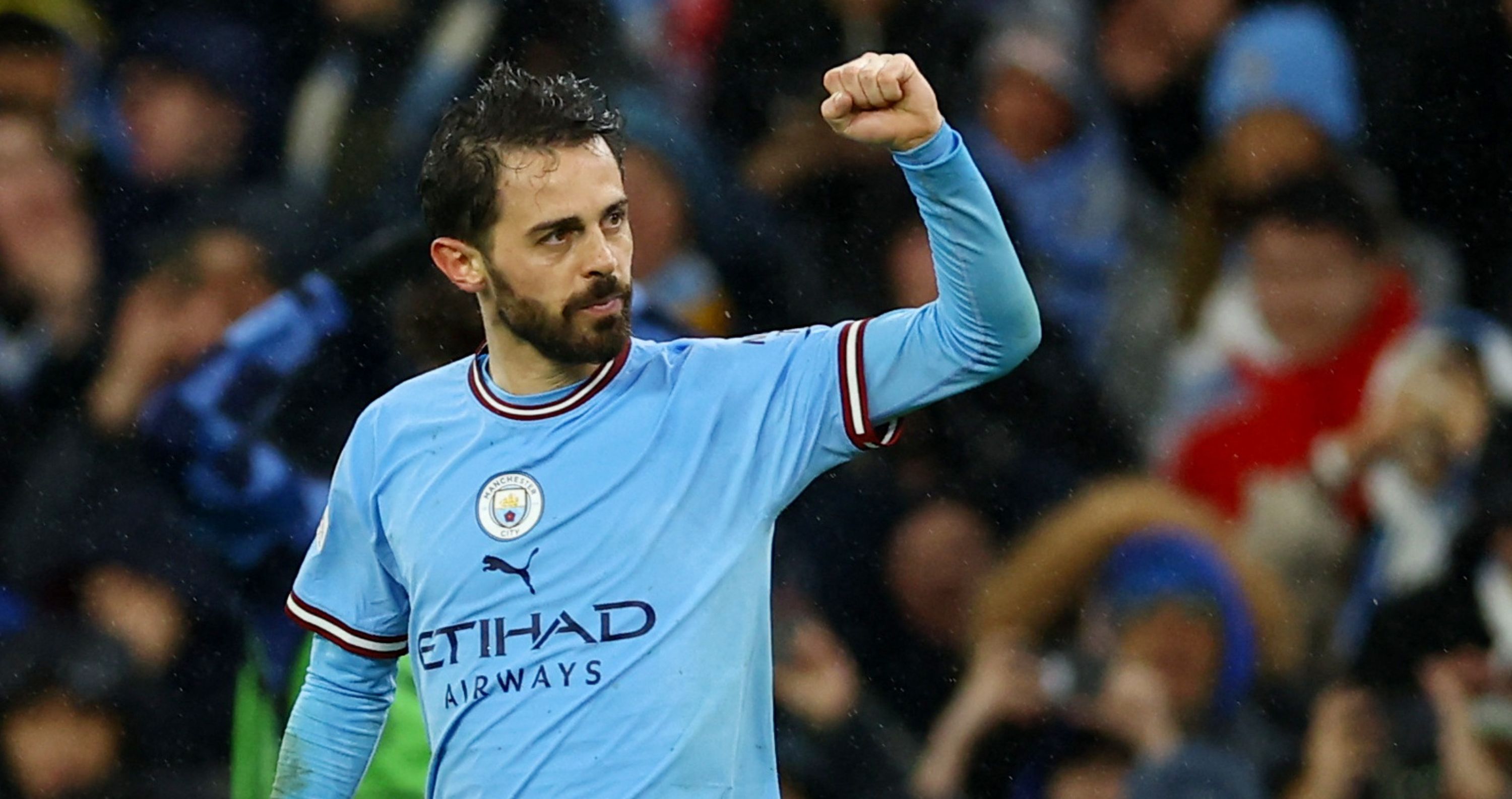 Manchester City's Bernardo Silva left football fans in awe when he successfully nutmegged several players in a single run in their recent match.
What's the Latest on Man City and Bernardo Silva?
The Cityzens dominated Thomas Tuchel's Bayern Munich in a quarter-final Clash of the Champions League on Tuesday at Etihad Stadium with a 3-0 win. Thanks to a stunning long-distance effort from Rodri, the hosts had a 1-0 lead at halftime. Pep Guardiola's team were then able to dominate the game's later stages with two goals in the space of six minutes from Silva and Erling Haaland sealing their victory.
Even though Silva scored the crucial goal, he also played a crucial defensive role by helping to nullify Bayern wingback Alphonso Davies' potential attacking threat. Guardiola was impressed with his contribution, stating, "He is a player who is going to play in that position, and you do not have to say anything else."
Guardiola continued to sing Silva's praises, "Bernardo is a football player; he can play everywhere because he understands the game perfectly and every action with and without the ball." He also stated that Silva was one of the best players he has ever had the privilege of coaching. When Davies starts charging, you can't stop him, but Bernardo has the ability to read the positions, give us an extra pass. He is so important in these types of games; he can play as a holding midfielder. He is, lately, scoring goals, which he lacked a little, but now he is being decisive."
However, Silva's most impressive move came at the hour mark when he executed an incredible run that saw him jink forward and push the ball through Davies' and Leon Goretzka's legs before nutmegging Davies again and setting a shot up for John Stones.
BT Sport streamed the footage on their Twitter feed, and it left the football community reeling with awe at the player's remarkable skill. Some viewers were even on their knees in disbelief, while others speculated that Silva had nutmegged Davies four times. Regardless, it was undoubtedly a moment of genius from the Portugal international.

[ad_2]